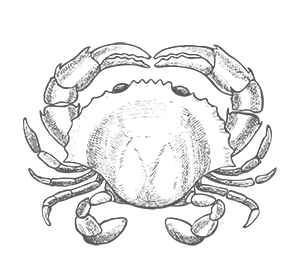 Mousse Basics
Our mousse is a refrigerated product at all times. Even as a sealed jar. The mousse is good as a fresh product sealed in the fridge for up to 6 weeks from made on found at the bottom of every jar. You can freeze this product for up to 6 months in the freezer in the jar with the seal intact. The seal is what keeps the integrity of the product. A natural thaw for a day or two in the fridge will give perfect results.
Holiday Ordering
All December Holiday online orders that are sent in prior to December 13, 2023 are guaranteed to be shipped out and scheduled to arrive before December 24.
Since Team Lobster will be away at back to back holiday shows, we will not be able to correspond with order inquiries until our return on December 15.
All orders will go out for overnight delivery on December 18, 19 & 20, 2023.
We will do our very best to accommodate any orders that come in after December 13, 2023
We will be offering a Niagara Falls pick up option on December 20th only from 12 to 6.  Anyone wishing to make these arrangements can fill out the order inquiry with the comment 'Pick upon December 20'. We will be contacting you directly for an etransfer and make arrangements personally with you.
We are unable to ship outside of Ontario at this time.
Any additional order or product inquiries can be made below: