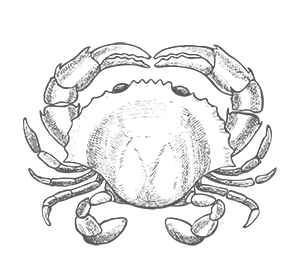 Mousse Basics
Our mousse is a refrigerated product at all times. Even as a sealed jar. The mousse is good as a fresh product sealed in the fridge for up to 6 weeks from made on found at the bottom of every jar. You can freeze this product for up to 6 months in the freezer in the jar with the seal intact. The seal is what keeps the integrity of the product. A natural thaw for a day or two in the fridge will give perfect results.
Shipping outside of Ontario?
If you are ordering or shipping your order outside of Ontario, please contact us for shipping quotes and payment.
Thank you for your online order!
There's still time for Christmas online orders!  
Get your orders in by Monday for shipments going out Tuesday 20th!
We will be shipping out with our new provider Go Fetch and your parcel will arrive in their refrigerated truck right to you!  We will be shipping out December 13th,  15th, 17th, 20th and if needed 22nd!  Dependent on your Ontario location most deliveries will be made overnight (GTA) otherwise a 2/3 day window at most.  If you don't get your order in by the 12th we will continue to do our very best to accommodate you and fulfill your order!
Alternatively if you are local or would like to get on the local pick up list to avoid the shipping charges please fill out the order inquiry sheet on our site and I will be connecting with you after our return back from the shows on the 13th and 14th.  We will arrange for alternative payment methods to avoid the automatic shipping charges that occur when placing an order online.  If you have already placed your order or do so automatically, rest assured your shipping fee will be refunded to you if you opt to pick up locally.  You can also email me directly with LOCAL PICK UP as your subject and we connect on the 13th or 14th with all the information needed to arrange your pick up of product.  The local pick up dates will be December 16th through to the 19th.  Location TBA.
You can also find the mousse for retail purchase for the holidays at the following locations!
Vineland Estates Wine Shop at Vineland Estates Winery
Ancaster Cheese & Fine Foods in Ancaster
My Mother's Place Boutique Italian Food Shop in Sudbury
Go Fetch Delivery Days by Region